Square To Round Gate Hinges Applications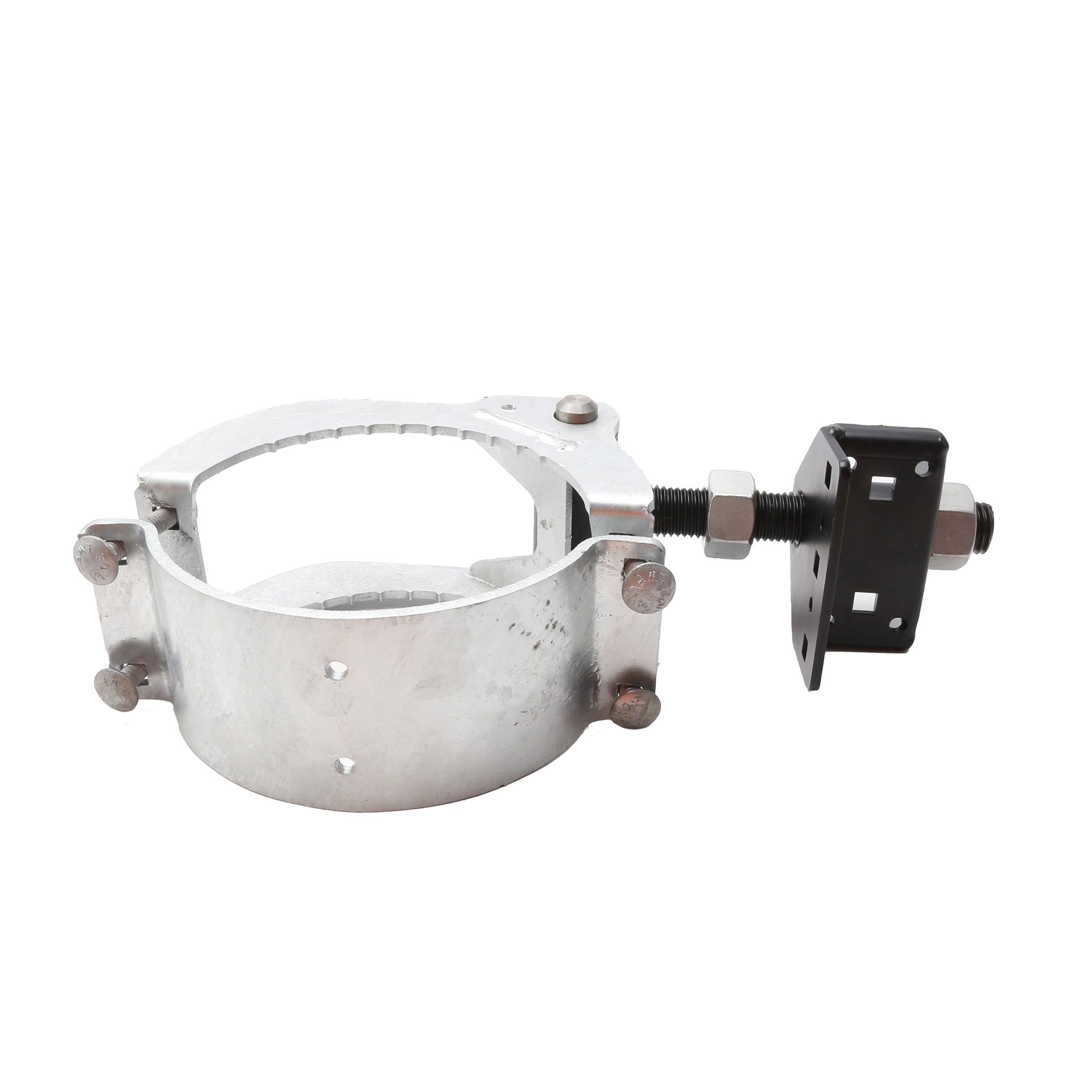 A few applications call for a square-to-round gate hinge. Many times there are gates that have differently shaped posts and gates. To connect the two, you will need a Square Gate Frame To Round Post Gate Hinge. These heavy-duty and adjustable gate hinges can work with square-shaped gates and round posts. The hot-dipped galvanized steel will ensure long-lasting weather and corrosion resistance. The gate hinge can allow the gate to open a full 180°. It is compatible with chain link or wooden gate frames/posts.
Common Applications:
Parks and Recreation Centers
Government Operated Facilities
Farms and Agricultural Structures
Dumpster and Waste Enclosures With Swinging Gates
Wooden Gates Connecting To Round Chain Link Fence Post
Some examples where this type of hinge would be necessary is on dumpster gates. Many times there are round posts but a square gate. This is widely seen in commercial use, such as restaurants or large businesses. The 180° opening allows the gate to open fully when it's time to empty the receptacle. Farms often need the square-to-round gate hinge. A round chain link fence post usually needs to connect to a wooden gate.
Government swing gates often need the 180° Round Post To Square Gate Frame Hinge. Being able to open 180° is vital to the safety and security of a perimeter entrance or exit. It will allow large vehicles to pass through without obstruction.
At Square Fittings, we offer a wide range of fittings for just about any application. If you have any questions or want to place an order, contact one of our knowledgeable sales representatives.
Contact Us
Other Articles To Read