Why Is It Called A Carriage Bolt?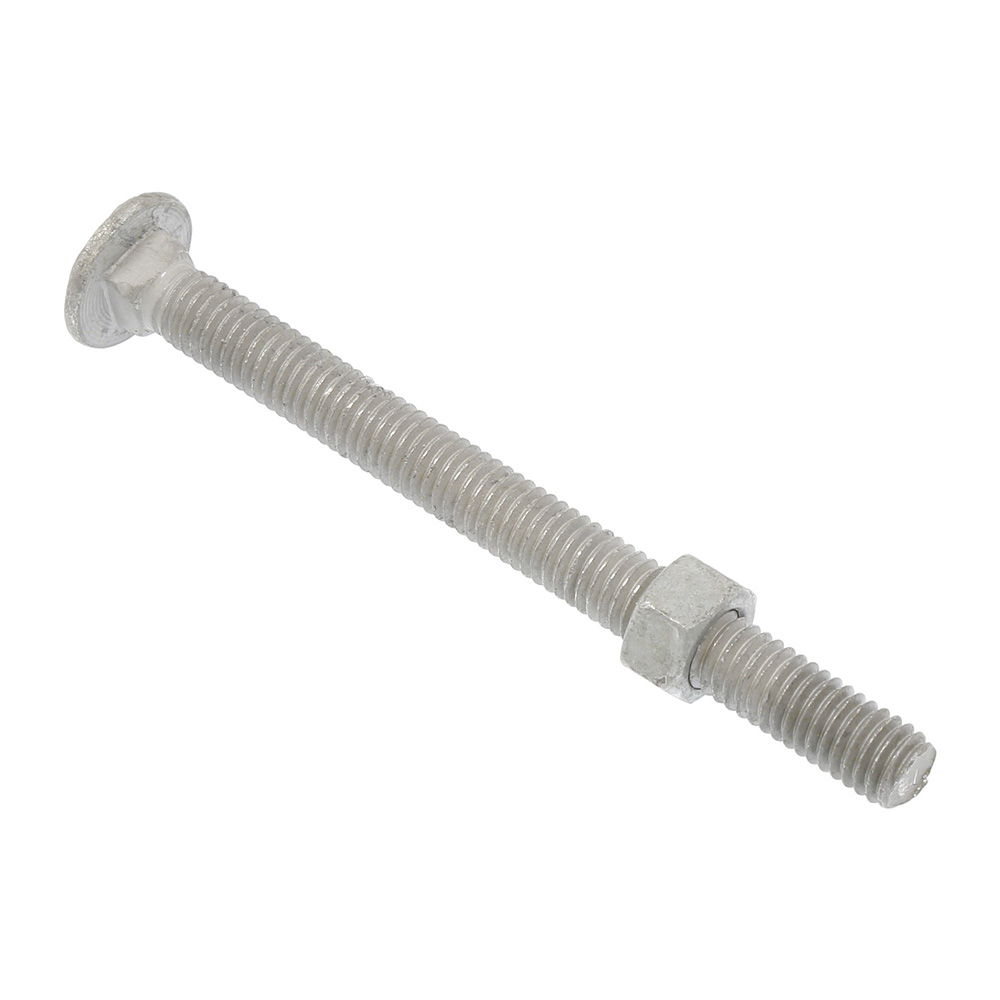 If you have been wondering what carriage bolts are and how they are used, carriage bolts can be used for carpentry and wood-based materials. Carriage bolts were originally used when creating carriages and wheels, hence why they inherited the name "carriage bolt". They were first created in the 1800s. With their signature dome-shaped head and square neck, other industries would later take notice of the humble carriage bolt and use it later as a multi-purpose fastener.
Where Are Carriage Bolts Used In Modern Times?
Today, carriage bolts are popular with home DIYers and professional contractors. Usually, carriage bolts are used in fencing projects, such as securing latches to a square or round fence post. Carriage bolts are a necessary component for outdoor projects. This fastener has a rounded head and creates aesthetic appeal. Unlike more jagged fasteners, carriage bolts offer a seamless look.
What Size Carriage Bolts Are Available?
Carriage bolts are available in various lengths and sizes. The most common sizes are 3/8", 5/16", and 3/8". These carriage bolts come with a nut to offer stability and security to your project.
How To Use A Carriage Bolts
To use a carriage bolt, you may need some additional tools. Some of these include:
A hammer
A drill and drill bit
Also, a nut and washer
Since carriage bolts usually come with an included nut, you only need the tools to install it. You should know that carriage bolts, despite their heavy-duty exterior, can only be used in pre-drilled holes. To use a carriage bolt:
First, drill a hole in the material and make sure it is large enough for the size of your selected carriage bolt
Next, place the carriage bolt in the hole. A soft hammer can be used to place it gently in the hole if you notice that it is a tight fit.
Finally, if you choose to use a washer and nut, place the washer and nut on the carriage bolt and tighten them.
During your carriage bolt installation, using a washer with your nut is essential. A washer will prevent damage done by putting the nut in place. If you need to remove a carriage bolt, all you need to do is twist the nut while keeping your carriage bolt in place. This can be done with a combination open and box wrench.
The Carriage Bolt Helps Keep Projects Together
Despite the carriage bolt not seeming as important as other parts of square chain link fittings, it holds everything together. When creating carriages, a carriage bolt in the past was known as a mark of American nobility because only high-class people would use a carriage. Despite it being now more of an everyday fastener type, it is still an important part of keeping things together and making sure projects are done on time.
Looking for carriage bolts or need to compare sizes? Visit our large selection below:
Carriage Bolts