What Is The Difference Between Wrought Iron & Ornamental Fences?
When choosing a fence for your property, some consider their personal style, the community's style, or the house's architectural style. For old historic houses, wrought iron or ornamental fencing will match the history of the home. Wrought iron and ornamental fences are common stylistic fencing types for residential settings. While they look similar, a few differences may influence your choice.
Wrought Iron
Wrought iron fencing, appropriately described, is metal an ironwork artisan has uniquely designed and shaped. The unique artistry is carried through to the posts, rails, various frame and post caps, scrolls, and collars.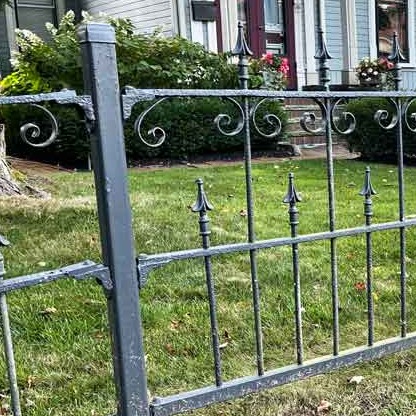 Ornamental
Ornamental fencing is available for steel, aluminum, and vinyl fencing and refers to the stylistic features of the fencing. These stylistic elements include ball, dome, and flat top post caps or fencing that incorporate design with the pickets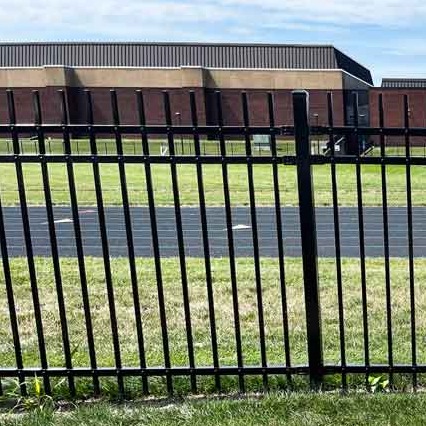 Wrought Iron Versus Ornamental Fencing
Wrought Iron
Unique design
Heavy weight
Longer lasting
More costly
Longer manufacturing time
Requires more care
Not DIY friendly installation
More customizable heights
Wider picket spacing
4 colors: black, white, gray, green
Ornamental
Standard designs but customizable after install
Nearly weatherproof
Light weight
Long life
Less costly
Short manufacturing time
Requires little maintenance
DIY friendly installation
Standard heights
Common 6" picket spacing
2 standard colors for steel: black & bronze
Visible Welding Lines
Easier repair
More suitable for property with uneven grade
Square Fittings provides the stylistic elements for steel, aluminum, and vinyl ornamental fencing. From bands, clamps, and brackets to hinges, post caps, and more, Square Fittings offers a wide variety of products to elevate the style of your fencing from bland to decorative and unique. A fence should not just protect your property; it should be part of your property.
Shop Square Fittings