Square Pipe and Tube Connectors And Clamps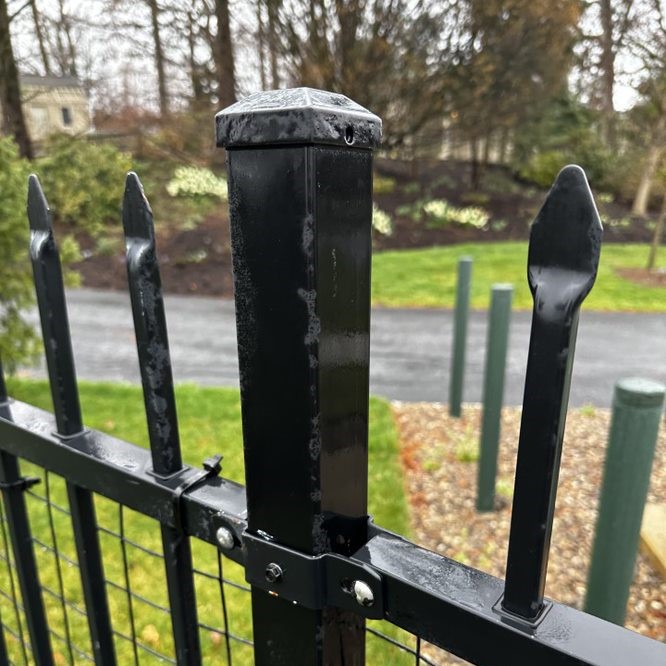 Whether you are building a new fence, deck, or other outdoor structure or need to make repairs, Square Fittings can provide you with all the necessary hardware and materials. Our extensive collection of fittings, tubing, and caps is designed to accommodate unique square applications that other distributors do not offer. Specifically, our site stocks a wide range of square clamps and connectors required when connecting multiple sections of square pipe and tubing.
Multiple Square Fittings For Your Project
Our catalog offers both ornamental and galvanized clamps and brackets that range in various sizes and styles, making it easy to find the exact parts needed for your project.
Our sleek and sturdy ornamental brackets allow you to install your fence railing easily. With both internal and external models offered, you can choose the same bracket that is needed for your project.
Line Rail Clamps For Square Fittings
Other essential building items included in our catalog include our line rail clamps. These two-piece clamps are designed to make 180-degree rail installation a breeze. Comprised of galvanized steel, these clamps are rust-resistant and built to withstand the elements for years.
Square-End Connectors
For those framing a structure, we now offer high-quality, durable square-end connectors designed to connect two beams securely. These end connectors are made from sturdy steel that has been galvanized to prevent rusting and allow for long-lasting use.
Square Pipe and Tube Connectors and Clamps
---
Build or repair your outdoor structures this year with top-of-the-line materials. If you do not see the part you need, contact us at (888) 378-1149, and one of our helpful sales representatives will assist you in ordering a custom size.
Contact Us