Square Gate Post To Square Gate Hinges Galvanized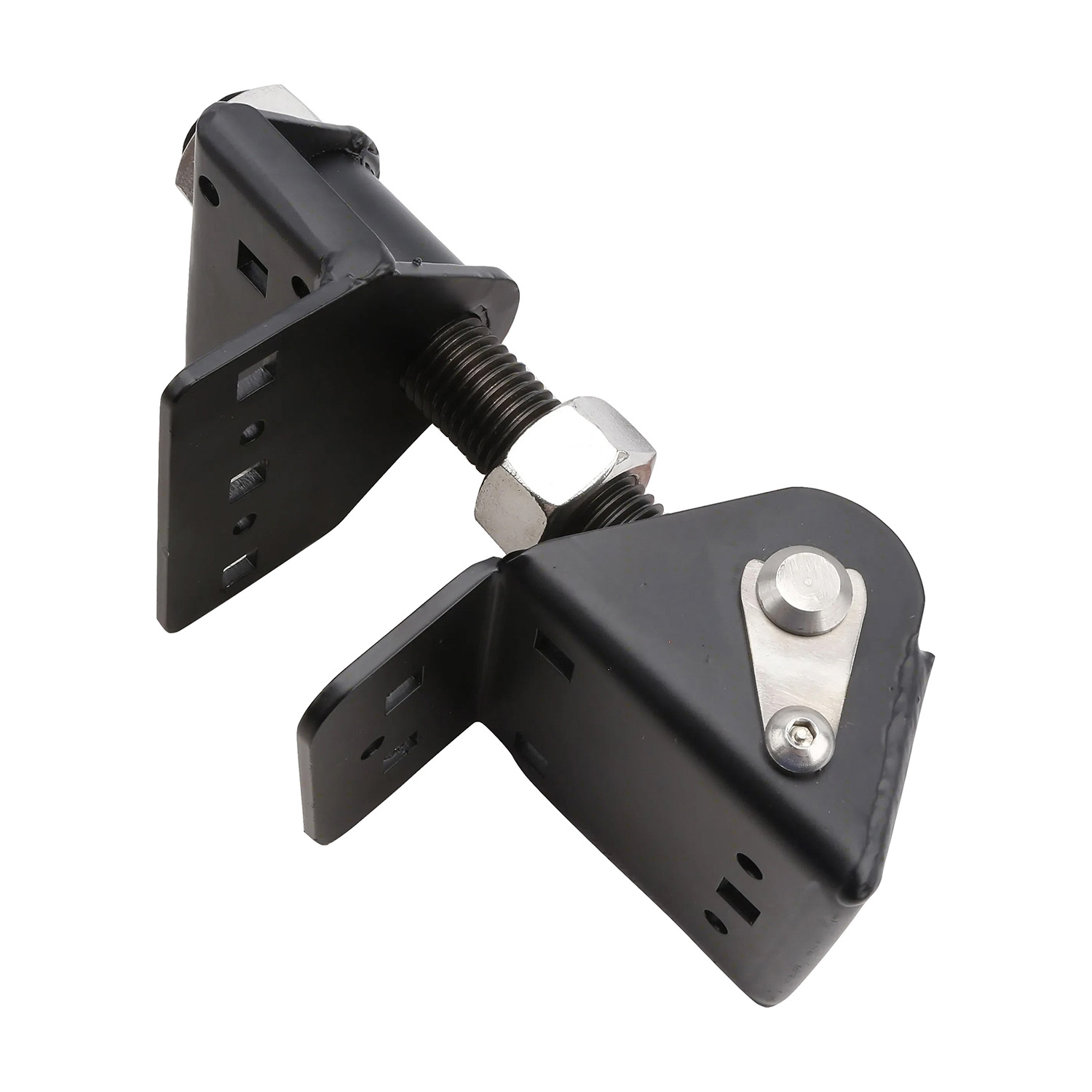 If you've decided to install a square post on your gate because you prefer the aesthetic or need a square gate for spacing issues, you'll require the most durable hinge to go with it. The square 180-degree hinges compatible with square gate frames and square gate posts are created for this purpose. These hinges are designed with steel and will stand the test of time.
What Color Are Square Post To Square Gate Hinges?
The most common variety of these hinges comes in a hot-dipped galvanized steel finish created to resist erosion. However, a black powder-coated version is made from steel and is black instead of silver. If you require this for your fence setup, you may prefer the Goliath Heavy-Duty Industrial Swing Gate Hinge pair. This pair of hinges needs no lubrication and can handle gates weighing up to 6,600 pounds. However, while this is great for commercial use, most homeowners will not require a hinge that can handle so much weight.
What Sizes Do These Hinges Come In?
All square gate posts to square gate hinges are created for square gate frames and posts. They vary in size, and remember, sometimes, the post size will not match up for the gate frame size. There are hinges for 2" square gate frames and 3" square posts.
Square Post To Square Gate 180° Hinge Sizes Available:
| Gate Frame Size | Square Post Size |
| --- | --- |
| 2" | 3" |
| 2" | 2 ½" |
| 2" | 6" |
| 4" | 4" |
Can These Hinges Move In Various Directions?
180° hinges can move in various ways from the closed position, letting you install these hinges in places other hinges would not fit. These hinges can also be used on metal, steel-framed wood, or vinyl gates.
Interested in learning more about our hinges? Find our selection of square gate frame to square post hinges below:
180° Degree Square Hinges