Ornamental Fence 180° Hinges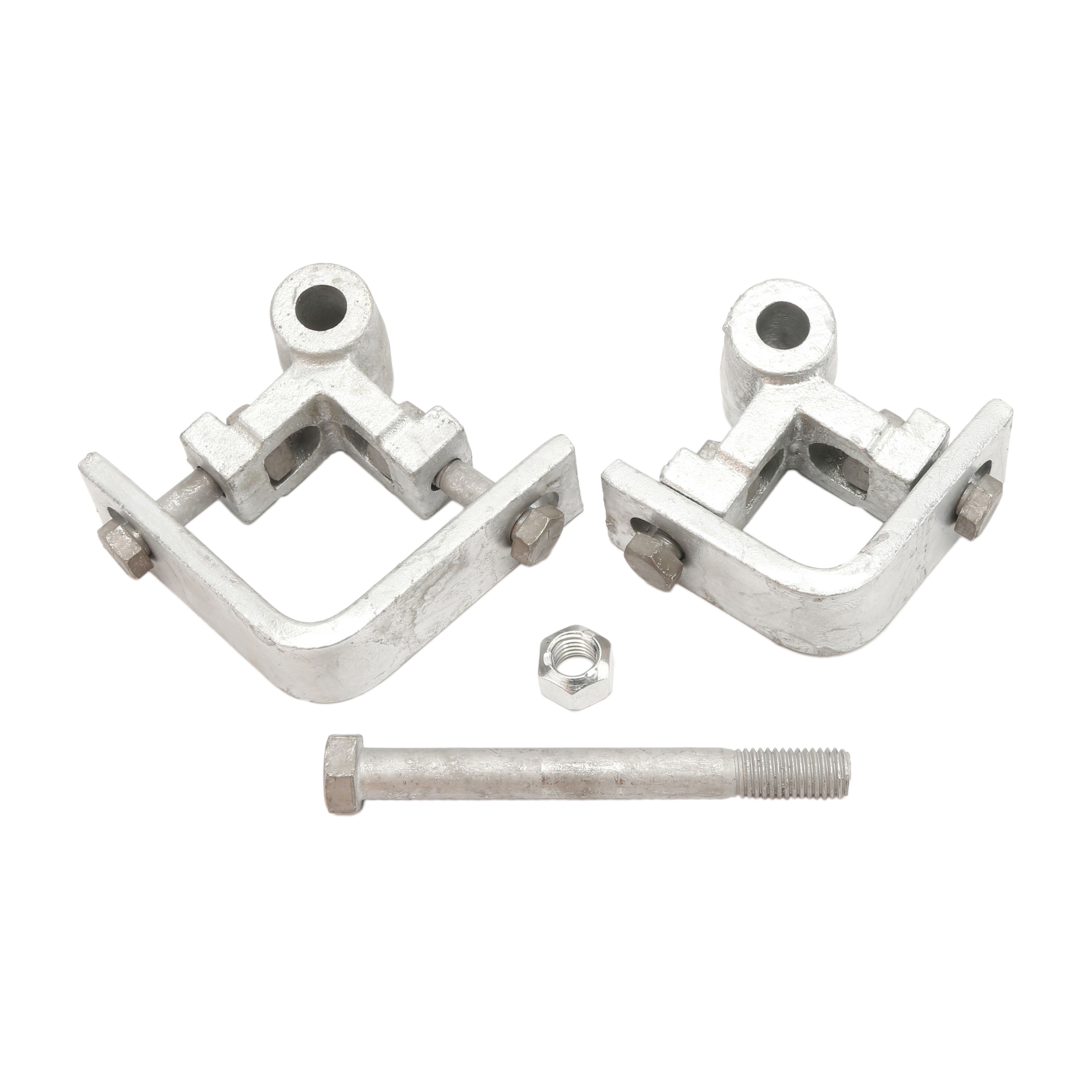 Searching for the optimal hinge for your automatic gate can be confusing. After all, there are tee, strap, and reversible hinges. However, if you own an ornamental fence, you'll want a hinge that will fit a square post and keep your gate attached. The best solution is a 180° hinge made for an ornamental metal gate, which will keep your gate connected to the post.
What Are 180° Hinges Made Of?
These 180° hinges are made from galvanized steel and are durable for outdoor use. Galvanized steel is created in a manufacturing process where a zinc coating is placed on steel to prevent rust or corrosion. Galvanized steel is strong and one of the most popular outdoor materials. These hinges are created to not break easily due to weather elements such as rain, snow, or extreme heat.
Multi-Use Hinges
The best part about 180° hinges is that they are multi-use and are compatible with metal gates, steel framed wood gates, or steel framed vinyl gates. If you decide to create a new fence or add a different fence gate material, you can still use this hinge.
How Many Sizes of Hinges Are There?
180° hinges fit post from 2 ½" x 2 ½" square to up to 6" x 6" square. These hinges are placed on your gate with a bolt-on assembly and are not created to be welded on a post. Along with sizing, some options go from a square-to-square gate frame to a square-to-round gate frame, allowing you to complete various installation methods for your gate.
Black Ornamental Hinges
This hinge style is also available in a black powder-coated finish for industries with a black ornamental fence, and would like their hinge to match the rest of their square fence fittings. The benefit of the Goliath Heavy-Duty Industrial Swing Gate Hinge is that it is lubricated for life, so you won't have to worry about maintenance.
Choosing A 180° Hinge
The advantages of 180° hinges are numerous and give you more flexibility when opening your gate. Since these hinges offer various installation methods and finishes, they are great fitting to add to your ornamental fence.
180° Square Hinges For Ornamental Fence