Metal Fence Fittings
When reviewing installation instructions or watching a building tutorial, you might have encountered the word 'fixings' and been confused about what it was referring to. In the fence installation industry, 'fixings' is often used to describe the parts and hardware needed for the job.
Common Fixings For Metal Fences
Some common fixings in fence installation include brace bands, tension bands, hinges, and j-bolts. Your project will determine what parts and materials are needed. In any building project or repair, correctly measure what size fixings are necessary. Ordering the correct size parts will lead to a smooth installation and ensure a sturdy and complete product.
Square Brace Bands For Metal Fence Posts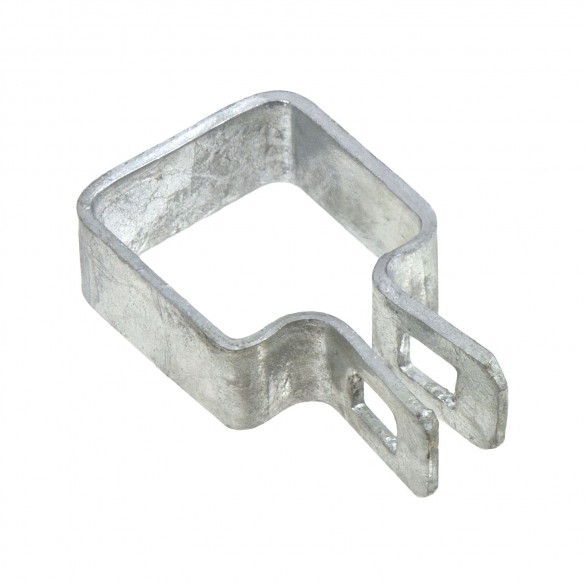 A brace band attaches the rail, tension wire, and sometimes barbwire to a chain link fence. Square brace bands can fit posts from 1 1/2" sq. to 8" sq. and can be used for ornamental fence applications.
---
Need help determining what parts will be essential for your latest outdoor project or what size your fence requires? Contact us at (888) 378-1149 or sales@squarefittings.com. One of our helpful sales representatives will be glad to answer all your questions.