How To Attach A Fence And/Or Rail To A Wall
When it concerns a chain link or ornamental fence, sometimes the installation requires you to attach a part of a fence to the wall or mount it to a deck or patio. In this case, you'll need the right equipment to help mount your fence. Square floor flanges and square ornamental fence rail mounting brackets can help your project succeed. If you are wondering how to use or mount your fence to hard concrete surfaces, this article sets you on the right path.
Using a Welded Plate to Install Your Post on Concrete
If you decide to install a post on a retaining wall or any concrete structure, using a welded plate will offer a sturdy place to place your posts. The square plate has holes in the corner and is welded onto your post to create a sturdy connection. To follow this method, you will need concrete and masonry anchors to bolt your post into the wall. You can use this method with aluminum and wrought iron fences. These weld-on plates come in various sizes from 3" x 6" to 8" Sq. It would be best to have a sturdy concrete area for a square floor flange. If you notice your concrete has been around for 30 years or has deep chips or flakes, it is not wise to install a metal post on top of it, and you may need to replace the entire slab.
Other Considerations When Using a Square Floor Flange
Some other considerations when installing a square floor flange are:
Use a drill driver with a hammer setting and masonry drill bits for anchors
Not installing your post too close to the edge, as this may cause additional slab cracking
How much room you are willing to lose on your patio or walking or furniture based on where the posts will be
Never trying to use a square floor flange for installing a fence on wood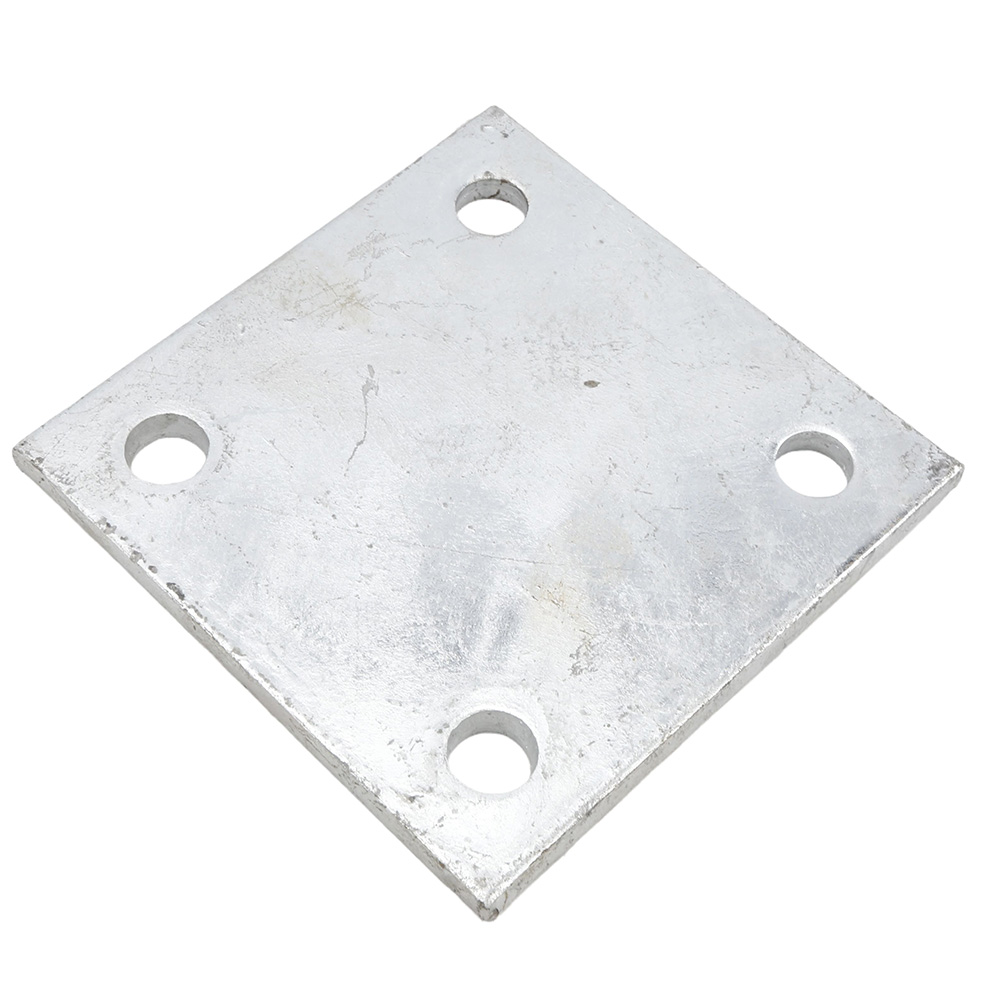 Learn More
What Can You Use to Install a Railing on Wood Posts?
If you are looking for a method to install railing on wood posts, you may want to consider a square ornamental fence rail mounting bracket. This rail mounting bracket does not require welding to attach a rail to metal or wood posts. Installation is simple; you only need a self-tapping screw to finish your installation. They are powder-coated black to resist corrosion and rust and come in 1" x 1" Sq. and 1 ½" x 1 ½" sizes.
What Places Can You Use A Square Floor Flange?
You can use a square floor flange to install a fence in:
Industrial manufacturing plants
Concrete patios
Pool deck
A durable walking surface
You can use this installation method on any hard, even concrete slab. When creating the right fence for your outdoor project, square floor flanges and square ornamental fence rail mounting brackets help you create an aluminum, chain link, or wrought iron fence where you might have thought it wasn't possible.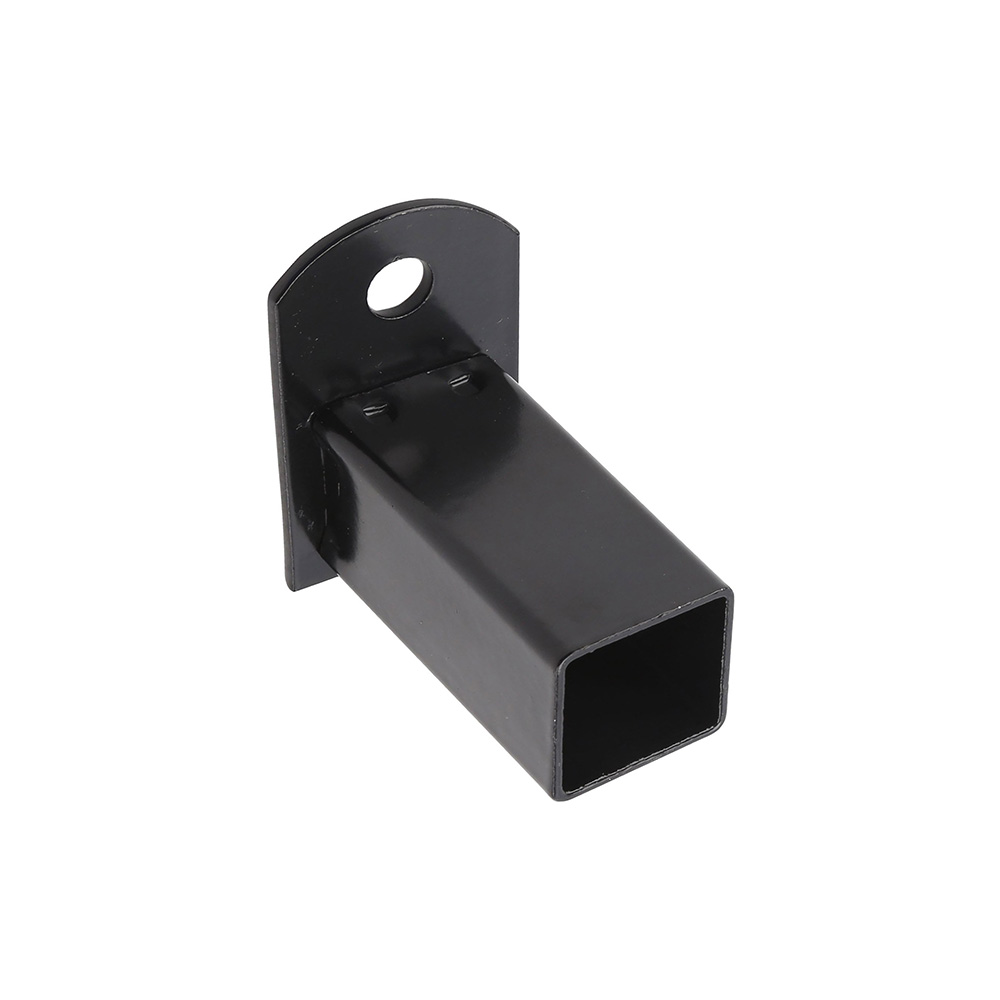 Learn More