Fortress Versai Steel Fence Compatible Brackets
If you have chosen a Versai ornamental steel fence, you know these fences are easily rackable and can go over any land on hills, flatlands, or a downward slope. It's an excellent choice for your next steel fence. However, if you currently have one of these fences or are looking for replacement brackets, finding the same quality that mimics your steel fence can take time and effort. Big box stores boast of having these parts but offer lesser quality and a higher price. Forgo these options for superior hardware parts made from black power-coated pressed steel.
Why Do I Need Black-Powder-Coated Versai Brackets?
First of all, your fence already has a black color finish. While you can choose pressed steel parts that look silver, black powder-coated pressed steel is the way to go if you want to keep a uniform look. But most importantly, black powder-coated pressed steel is the winner for long-lasting outdoor use. Remember, the powder-coating process makes the outside elements of a fence resistant to corrosion, and this finish can easily be cleaned with soap and water. It's a smart choice to go alongside the Versai signature coating.
Some Common Brackets That Will Fit On A Versai Ornamental Steel Fence
1" Universal Steel Fence Flat Wall Mount Bracket Black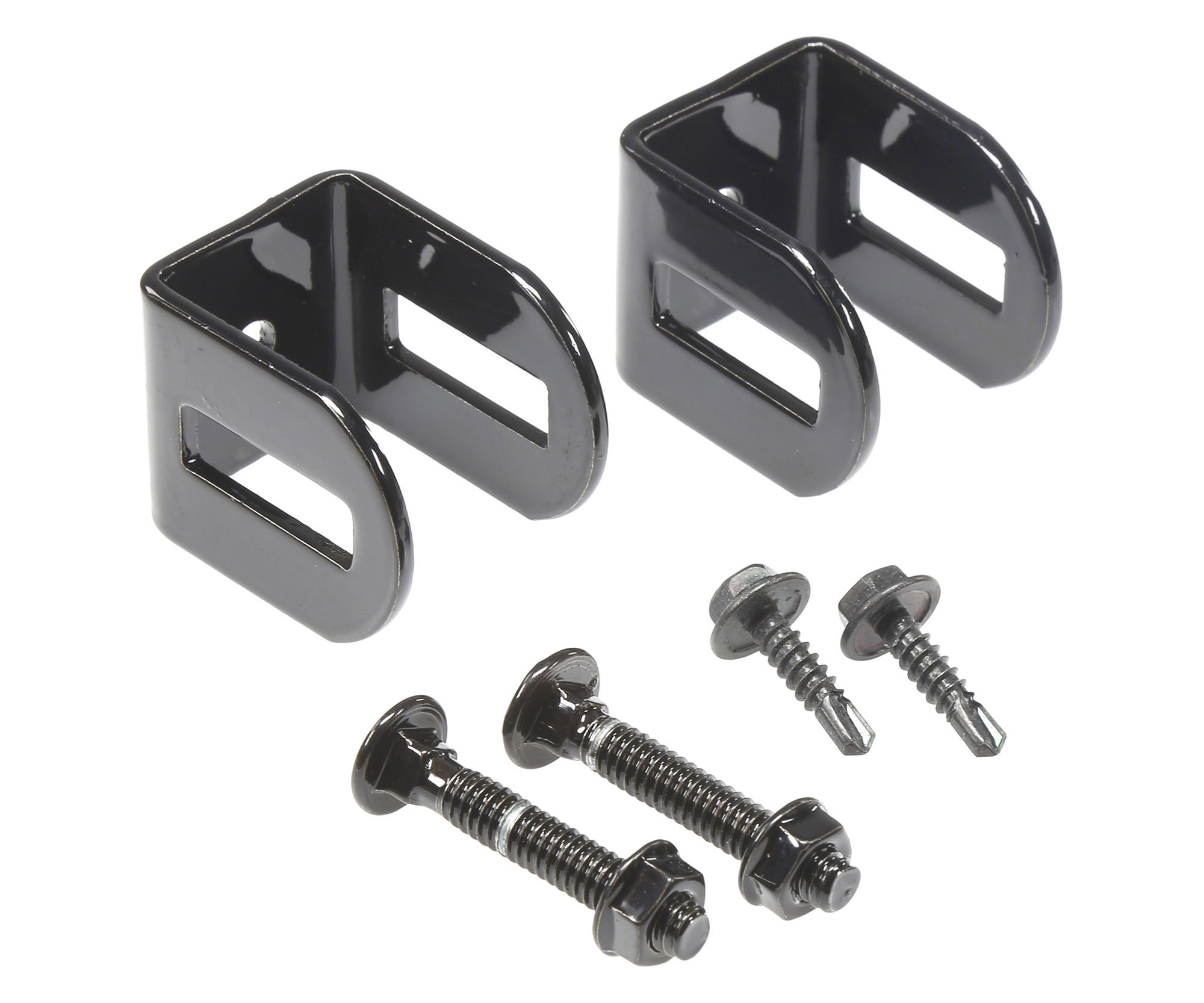 This universal flat wall mount bracket fits on a rail to an end post to make installation easy. This kit has two brackets, two self-drilling screws, and two mounting bolts. These brackets fit a 1" Sq. post.
---
2" Sq. Steel Fence Universal Boulevard Bracket Black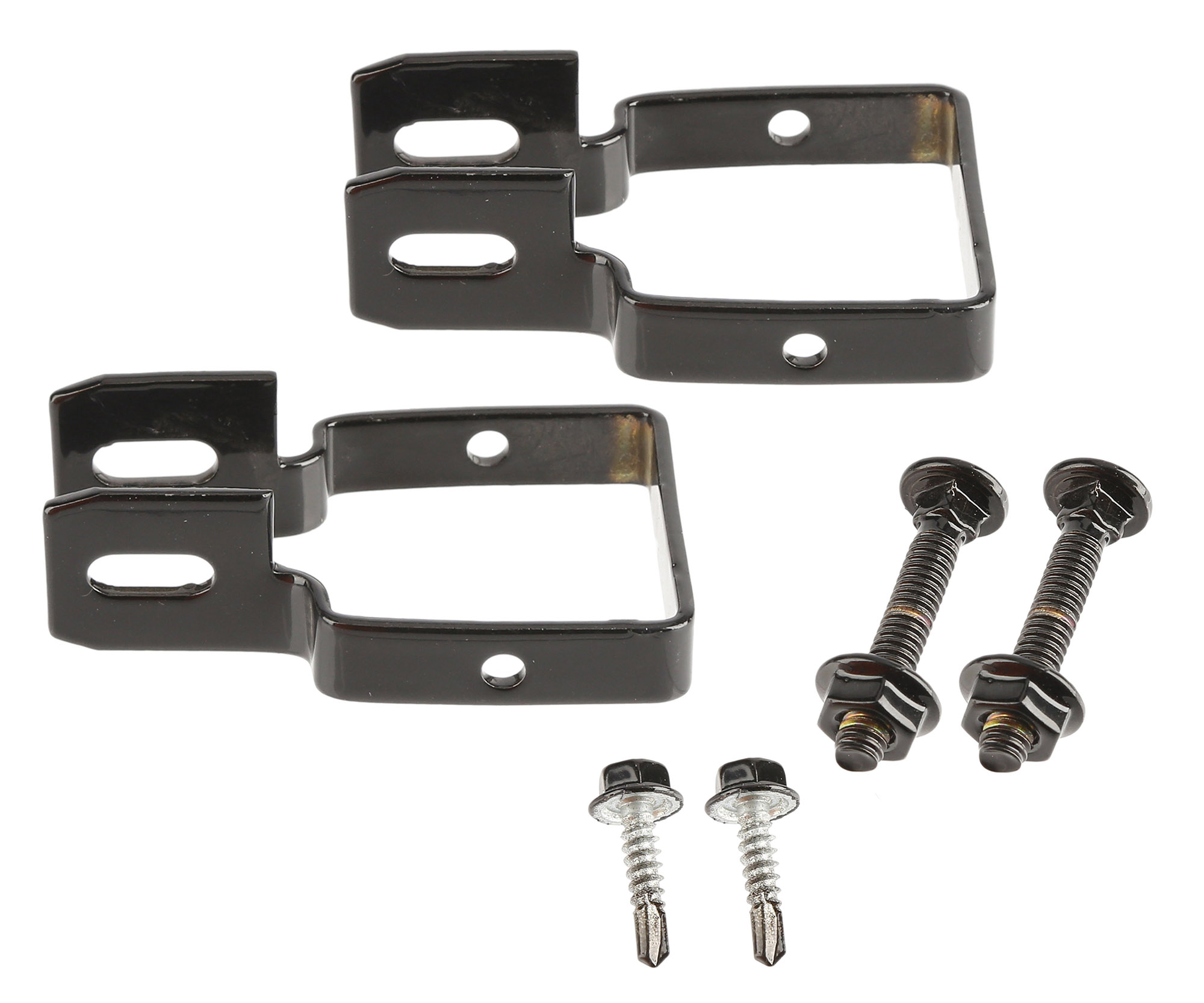 This universal boulevard bracket wraps around a post and accepts the rail. You'll have a sturdy 90° connection. This kit includes two brackets, two self-drilling screws, and two mounting bolts. Fits post size 2" Sq.
---
2" Sq. Steel Ornamental Fence Line Bracket Black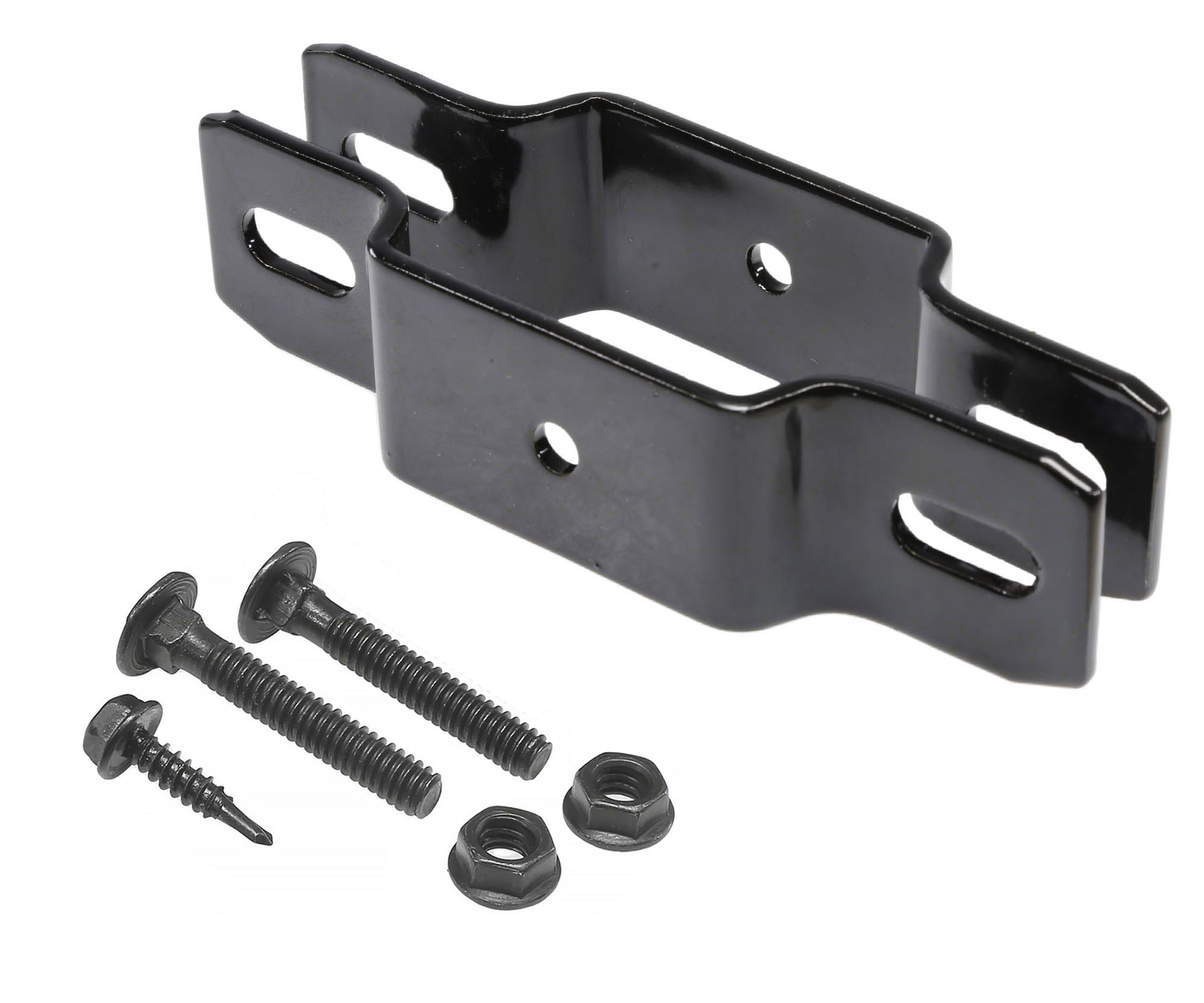 This practical line bracket connects at 180° to a horizontal square rail and attaches to the square line post. Pre-drilled holes and slots are included to make installation a breeze. Plus, two brackets, two mounting bolts, and one self-drilling screw is included. Fits rail size 1" Sq. and post size 2" Sq.
Which One Of These Ornamental Fence Parts Should I Use To Attach My Rail To Posts?
While all these parts offer a rail-to-post attachment, choosing which works better for your intended purpose is up to you. Depending on the design of your fence, you may prefer one bracket over another. The most crucial part of choosing a fitting is seeing what rail or post size it will accept. If you need help picking the correct size, our friendly sales representatives will gladly help you choose a square fitting for your Versai Fortress fence.
Contact Us