Different Square Post Caps
Did you know that post caps do more than give your fence a finished and sleek look? They play a key role in the wellness and longevity of your fence by protecting it from harmful damage that can be caused by moisture and debris buildup. That being said, not all post caps are the same. There are many styles of post caps that are designed to fit both your aesthetic and the model of your fence. At Square Fittings, we offer an extensive selection of square post caps that come in a variety of different sizes, materials, and styles to fit the needs of all square fences. Below are the different post caps we offer and the role they play in keeping your fence protected and looking great.
Ball Post Caps
Ball post caps are an easy way to add flare to your aluminum fence. Made from durable aluminum that has been powder-coated black, these square post caps add a sleek and finished look to your fence while adding the perfect layer of protection your fence needs to last for years.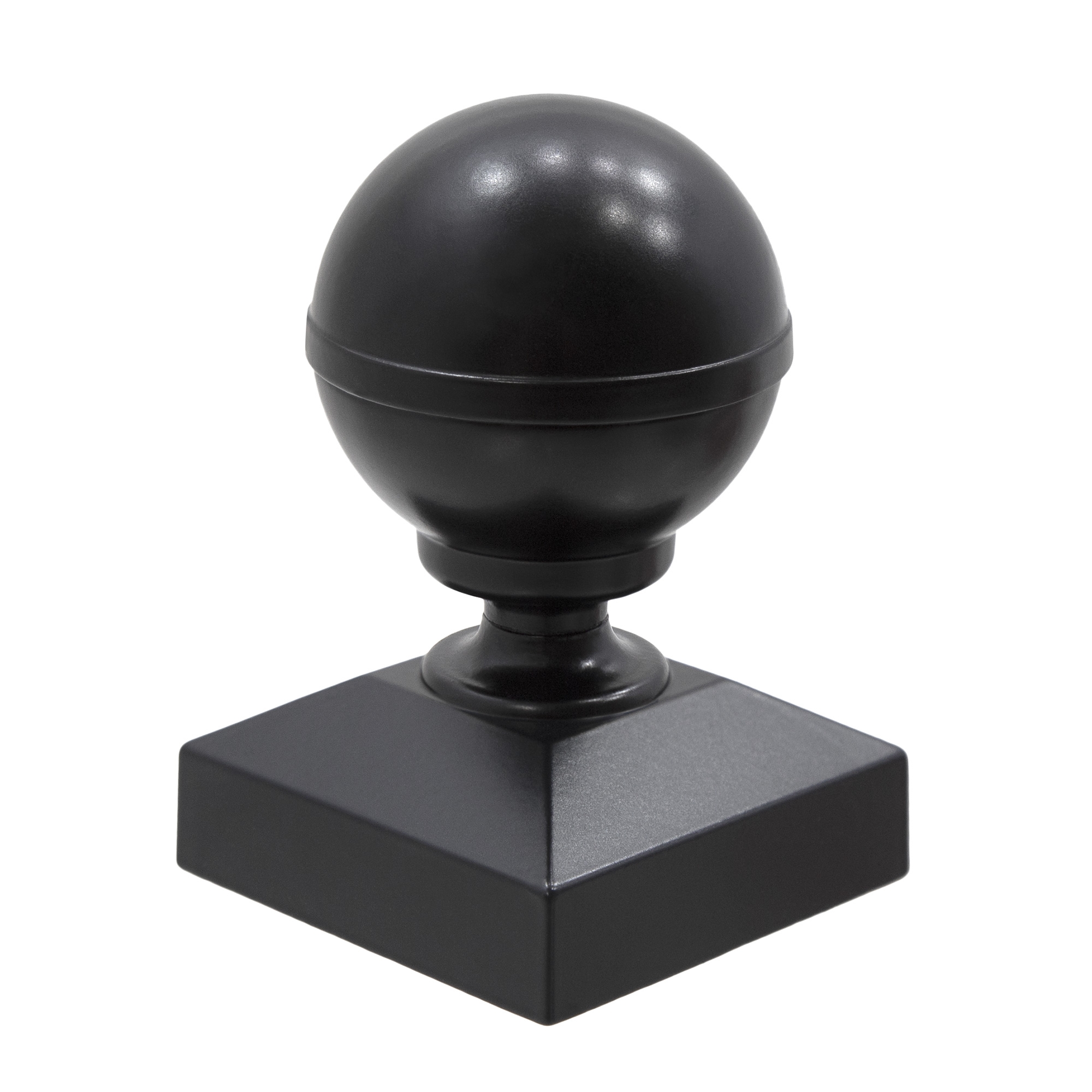 Dome Post Caps
Our dome square post caps are a versatile option that helps protect almost all types of square fencing. Their sizing allows them to fit on steel, wood, or aluminum fences effortlessly. All our dome post caps are made from high-quality steel, though some are galvanized while others have been powder-coated black. These finishes protect the caps from rusting or corroding and allow you to choose which style works best for your fence.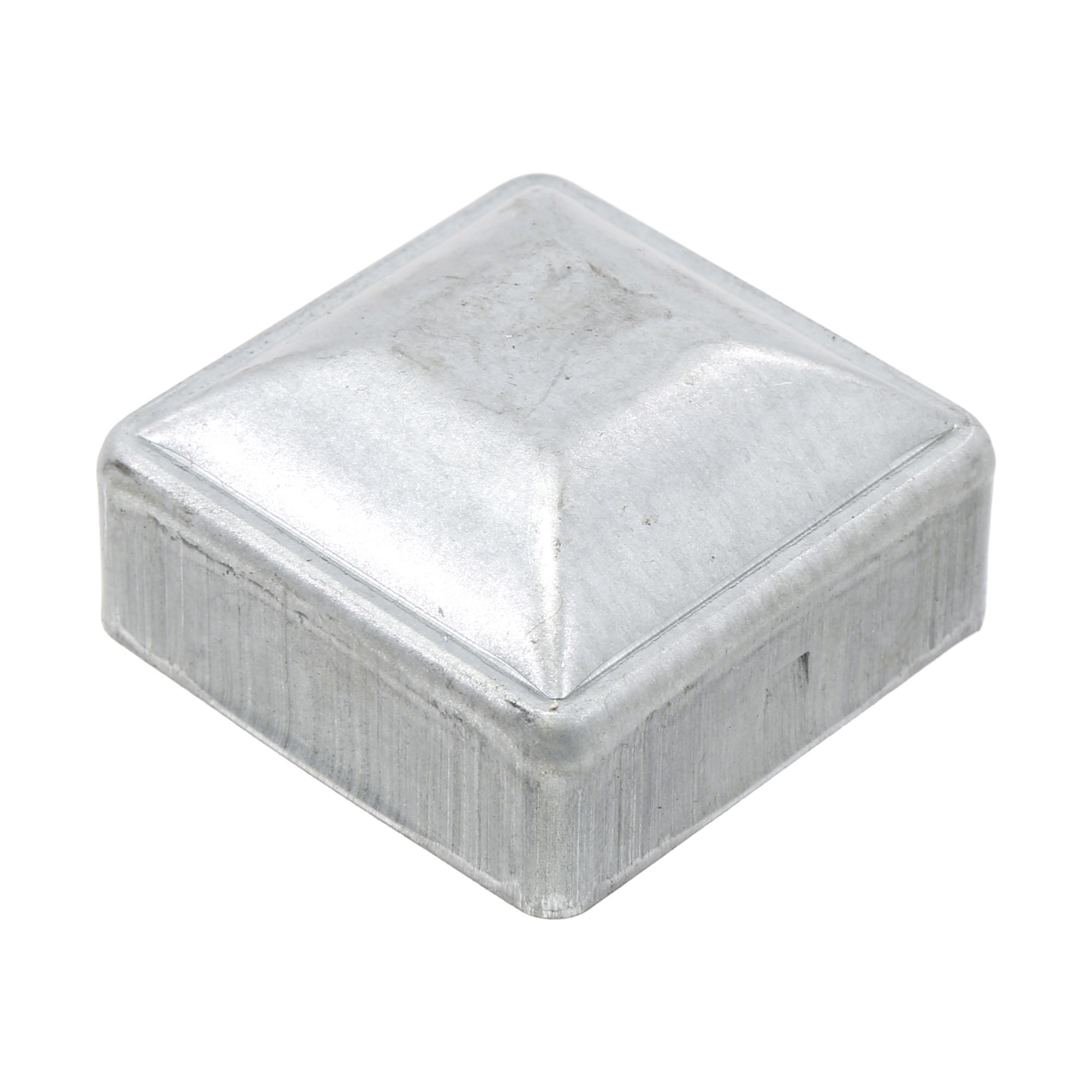 Flat Top Post Caps
Flat top post caps add a simple yet sleek finish to your square fence posts. Like our dome post caps, these flat top caps are offered in galvanized and black powder-coat finishes that allow you to choose which style works best for your square fence.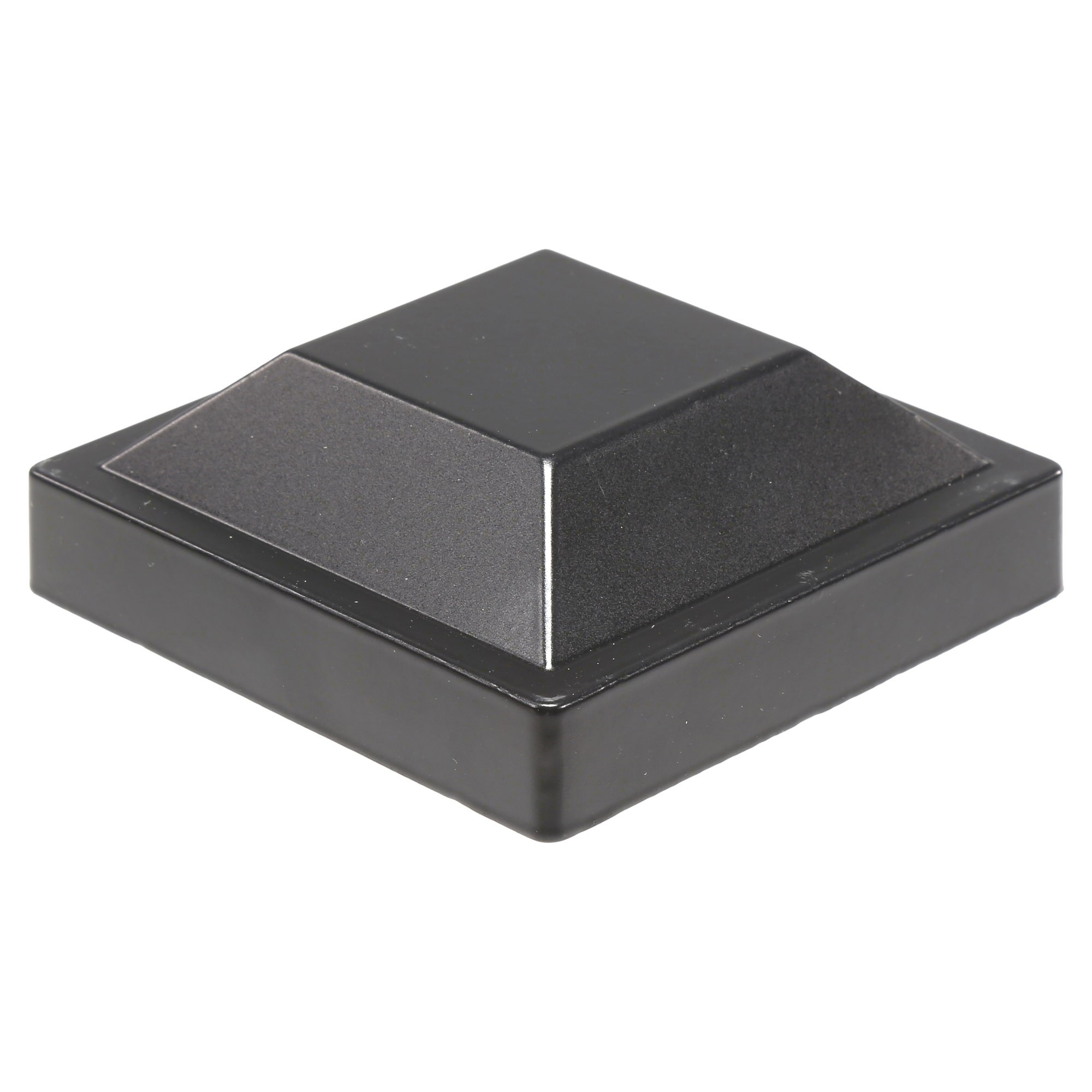 Nail-In Post Caps
Nail-In post caps are designed specifically for wood fence posts. One may not think wood posts need protection since they are not hollow. However, it is equally as important to cover your wood fence posts from excess water and debris build-up to ensure the longevity of your fence. We offer nail-in post caps for 4x4 and 6x6 wood posts.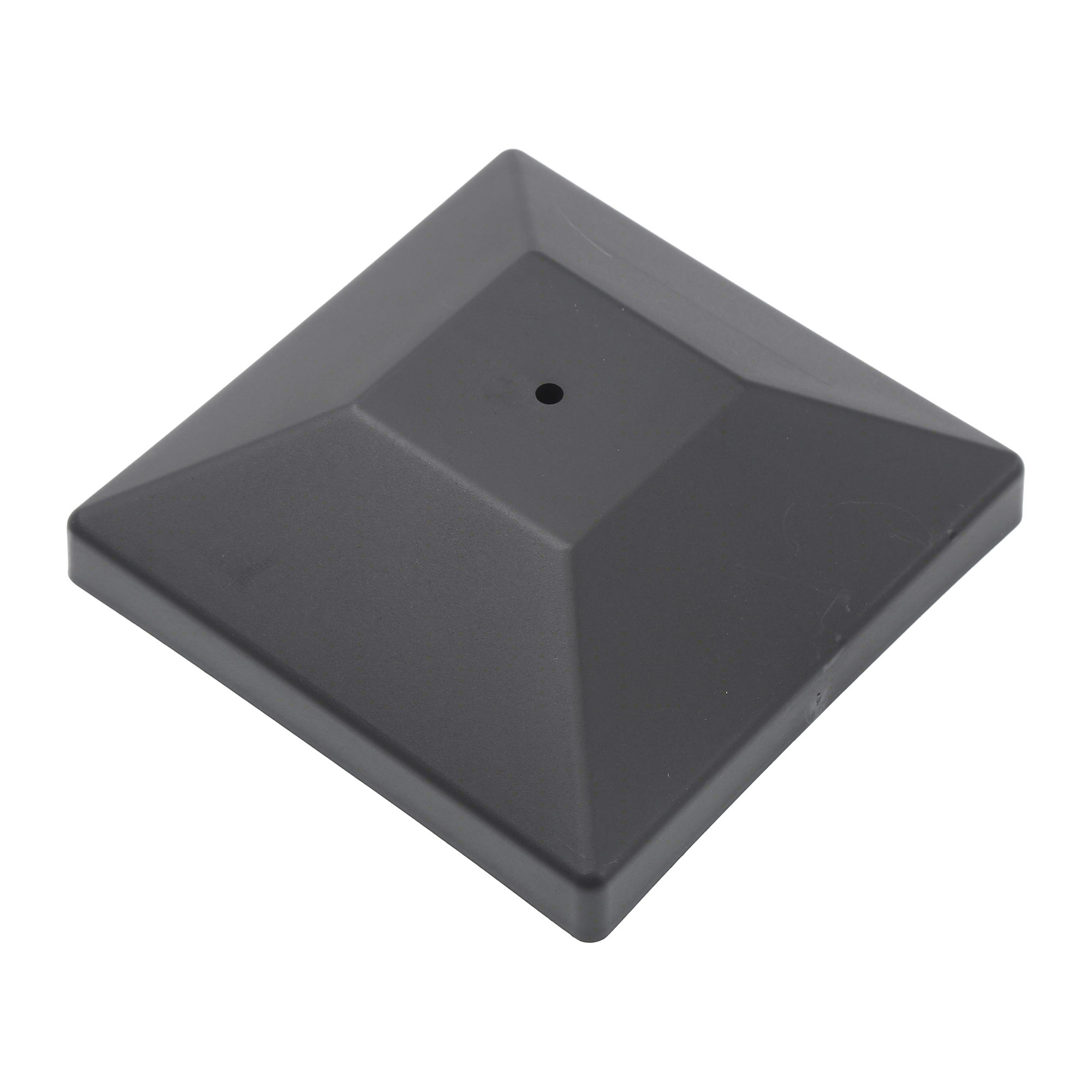 Threaded Flat Plug Caps
For those that are looking for a flush covering for their fence, we have you covered. Our square plug cap is great for a simple covering for your fence. Unlike the other styles of post caps, this plug cap is internally installed, which can help give you peace of mind that your post caps will not accidentally fly away during large storms or heavy wind gusts.